Halitophobia (Delusional Halitosis)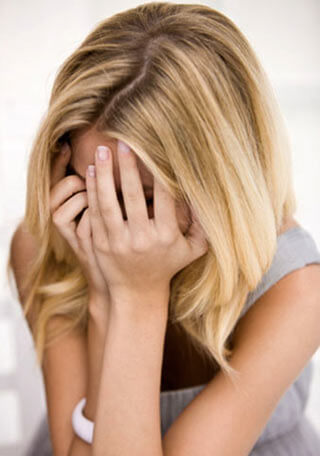 What is halitophobia and how to get over it
Halitophobia (also known as delusional halitosis) is the fear of having halitosis (bad breath). People who have halitophobia often worry excessively about having bad breath. They may suffer from halitosis or not at all, but usually the bad breath they have is not as bad as they believe it is.
How many people suffer from halitophobia
Most people are at least slightly concerned about how their breath smells, so it is reasonable to say that most people have halitophobia but in varying degrees. Severe halitophobia is uncommon with estimates that less than 1% of the adult population suffer from it. Halitophobia is severe when the fear of having bad breath causes social anxiety, depression, withdrawal, etc.
Dentists have estimated that up to 25% of the people who see them for professional consultation on halitosis are afflicted with halitophobia.
Causes
Emotional Trauma
Halitophobia often develops quite innocently, through a comment by someone who lets them know they have a bad breath problem. The person then becomes paranoid about their breath to the point it affects their everyday life.
Culture and Society
We are constantly bombarded with advertising that tells us we need their mouthwash, mints, chewing gum, toothbrushes, and toothpastes in order to get rid of bad breath. From this we are frequently reminded about our own breath and how others might not like it.
Difficulty of detecting your own bad breath
Although there are various methods on how to smell your own breath, it is still very difficult to do so. Not knowing for sure if ones breath smells bad at any given time fuels the anxiety of people suffering from halitophobia and can lead to OCD-like symptoms.
Stem from other condition
Halitophobia may stem from other conditions a person may have such as delusion, hypochondria and obsessive compulsive disorder (OCD), and olfactory reference syndrome. If you have these disorders you might be more susceptible to halitophobia.
Effects
The effects of halitophobia can range from something small, like turning your head away when someone gets to close to your face, to severe effects such as depression and even suicide. Here is a list of possible effects:
It can destroy your personal life and your confidence
Social anxiety
Withdrawal from social situations
Lack of vocal projection when speaking or not speaking at all
Anxiety of being close to others and physical affection
Constant gum chewing / mint sucking
Refusal to eat certain foods
Living in fear of offending people with their bad breath
Excessive teeth brushing
How to know if you have it
If you suffer from some of the effects listed above you may suffer from halitophobia. If you know that you are concerned with your breath a lot of the time and it affects your life negatively then you suffer from it.
You may suffer from halitophobia if you go to a doctor and he or she tells you there is no problem but you still believe you have halitosis.
How to treat it
Get rid of bad breath - The most effective way of treating a fear of having bad breath, is getting rid of bad breath. Bad breath is not desirable and affects others, so instead of just trying to get rid of your fear of bad breath, it would be better to get rid of your bad breath. Halitophobia can be useful in order to give you the motivation needed to practice better oral health care. If you have fresh breath most of the time and know that, your fear of having bad breath affects you less. Having better oral health care is not simply just brushing or flossing your teeth more. If you have bad technique and brush your teeth too often or too vigorously you may do more harm then good. You need to do it right, click here to learn how.
Once you have visited the dentist and are taking care of your teeth and have good oral health care, relax, and don't let halitophobia affect you so much. Live your life, and if you do offend someone with temporary bad breath, it is not a big deal, everyone has bad breath at one time or another.
Ask others about your breath - If you know you are doing all you can to have fresh breath and still have halitophobia that affects you negatively then it might help to get opinions from others. Ask them directly if they think you have a problem with having bad breath. Listen to the people who you trust, if you are consistently being told you don't have bad breath, relax and believe them. If you need to, even go and see and get a dentists opinion about it.
You are not alone - It is important to know that everyone suffers from halitosis at one time or another and most people do have halitophobia to some degree. If you want a support system talk with others about how you feel and you might be surprised to find out they suffer the same things. For even more support there are even groups such as Halitophobics Anonymous.
If you have a question or a comment on how you have successfully treated halitophobia, please let us know by posting below. Thanks!